Ocean Shores RV Park, Homer, Alaska
Homer's in-town Seaside RV Park
10% Alaskan resident discount
Please call toll-free 1-833-660-0800 or 907-435-0800
for info and reservations
Email: homerakrv@gmail.com
455 Sterling Hwy., Homer AK 99603
See Google Map for driving directions HERE
Groups:
Here at the Ocean Shores RV Park, we have great facilities for small to medium size groups. If you are planning a rally or family reunion, please contact us as soon as possible. We have a wonderful cookout area that will accommodate your group gathering. There is plenty of space to hold a great event.
We will make every attempt to accommodate your group. There is a large demand, so space is limited.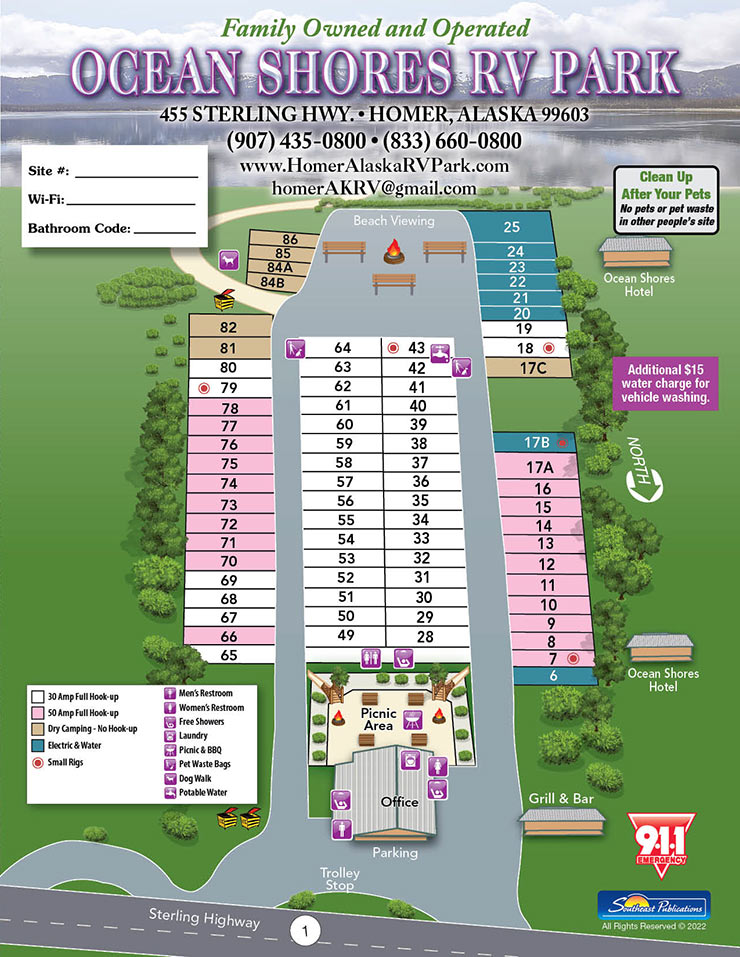 Park Regulations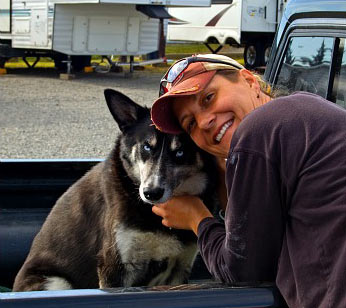 We love pets... but some folks give their pets a bad reputation.
Pets are allowed on approval and must be kept on a leash, cleaned up after and kept quiet.
Only two pets per RV.
If you leave your campsite your pet must go with you. DO NOT leave them tied up outside your RV.
Pet waste bags are available at site 63 and 42.
CHECKOUT TIME is 11:00AM. If you wish to extend your visit you must re-register prior to 11:00AM.
The SPEED LIMIT is 5 M.P.H.
REGISTRATION fees are to be paid in advance.
ALL UNITS must be approved by the park.
QUIET TIME is between 10:00PM and 6:00AM. Please have respect for others.
TRASH cans are located at each site. Sea-life debris must be in plastic bags, secure and non-leaking.
NO ELECTRIC HEATERS. ONLY ONE OUTLET USED PER SITE.
NO GENERATORS - do not run auxiliary power units (generators) in the campground.
OIL DRAINAGE/DUMPING - DO NOT pour oil, grease, fuel or foreign objects into the sewer system.
CHILDREN must be under supervision at all times for their own safety. Parents will be held liable for any damages their children do in or around the park. Children are not permitted to play around the office or the sewer accesses.
CAMPFIRES - Campfires must be contained. Fireworks are prohibited within the park.
VEHICLE WASHING allowed for an additional fee.
Management reserves the right to compel anyone to leave the property for failure to observe the park rules & regulations or for detrimental conduct. Thank you for your cooperation.